Princess at the Castle 2017
Princess at the Castle is Sold Out
At Princess at the Castle young royals ages 3-10 are treated to a fun day of royal activities.  Kimberly Juniors will be in costume to greet the girls at the castle steps as each is proclaimed a princess.  The Kimberly Juniors also lead many of the activities, including Face Painting, Fishing in the Royal Pond, a Scarf Dance and Princess Story Time.  Also returning will be the Royal Coachman with the Princess Carriage, Princesses and the Fairy Godmothers.  New this year is the wishing well, where young royals can toss a coin and make a wish.
Princess at the Castle will be April 1, 2017 and tickets go on sale February 1, 2017.  There are two sessions: session 1- 10 a.m. to 12 p.m. and session 2- 2 p.m. to 4 p.m.  Registration begins at 9:45 for session one and at 1:45 for session 2.  Tickets are $70 and includes admission of one child and one adult.  Additional adult admission is $15.  Advanced ticket purchase is required.
*All ticket sales are final.  No refunds, returns, non-transferable, not for resale.  You may choose to claim their value on your next tax return as a donation to a non-profit organization if not used.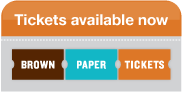 Event Sponsors
Barich & Associates Insurance Marketing Services Inc. 
HUB International Insurance Services, Inc.
Paulson Orthodontics
Hatfield Buick GMC
Dick and Lorraine Anderson
Patrick Garcia DDS
Tom and Janet Sutter
Farmer's Insurance- Erin Allsberry Agency
Kristen Camerson Elegant Harp
Cathrin DeVoe
Ruth Ann Nydam
Alice Daniels
Brier & Associates
Kissui Baby & Children
Burgeson's Heating & Air Conditioning
Barry & Janet Lee
Redlands Sewing Center
Maupin Financial Advisors
Foreign Auto Tech
Marjorie Lewis- RE/MAX Advantage
Cindy and Robert Calderon
Powell and Spafford
KSA Board of Trustees
Russ Huston Real Estate
Catering by Carole
Dianne Speaker, Coldwell Banker Town & Country
Coops Coins
Citrograph
Stifel Nicolaus
Just for Kids Dentistry
Investment Counselors of Redlands, Jim & Nancy Heine
Karen Prevost
Janey Cole- Century 21 Lois Lauer Realty
Emerson & Farrar Fine Jewelry
Frugal Frigate
The Blackhawk Theatre Company- Citrus Valley High School
Darrel Olson Insurance Solutions, Inc.
Bryan and Susan Reid
Laura's Travels
David and Callene Sorenson
Carole Townsend

About Event Sponsorship
The Kimberly-Shirk Docent Auxiliary coordinates this fundraiser to support Kimberly Crest House & Gardens. We are requesting sponsorships from businesses and individuals. We are pleased to offer various levels:
Royal Highness Sponsor $2,500.00
Horse-drawn carriage entrance to the castle
2 VIP Princess registrations including makeup session and special goodie bag
Name advertised on prominent thank you sign at event
Page in event program
Name listed in event program and on Kimberly Crest website
Crown Prince and Princess Sponsor $1,000.00
2 VIP Princess registrations including makeup session and special goodie bag
Name advertised on prominent thank you sign
Page in event program
Name listed in event program and on Kimberly Crest website
Duke / Duchess Sponsor $500.00
Name advertised on prominent Thank You sign
Page in event program
Name listed in event program and on Kimberly Crest website
Baron/ Baroness Sponsor $150.00
Page in event program
Name listed in event program and on Kimberly Crest website
Jester Sponsor $75.00
Name listed in event program and on Kimberly Crest website
Please mail reply form with your check and business card by March 1, 2017 to
Kimberly-Shirk Docent Auxiliary at PO Box 1765, Redlands CA. 92373
---
For more information about our Preferred Vendor SF Photography please visit: SFPhotog.Com
For more information about our Preferred Vendor Louis G. Weiner Photography visit LouisGWeiner.Com