Kimberly Crest Soirée
The Kimberly Crest House & Gardens Soirée is the largest fundraiser we hold during the year.   This year's Summer Soirée will be held on August 25th in the Kimberly Crest Gardens.  Watch the sunset while bidding for unique and one-of-a-kind auction items, take your picture with a classic bicycle, enjoy the music of Renee Rojanaro, and indulge in our decadent coffee and dessert bar all while raising money for the preservation of Kimberly Crest.  Tickets can be purchased by clicking the link below or by check.  If mailing a check please send it to: 1325 Prospect Drive Redlands, Ca 92373.
*All ticket sales are final.  No refunds or returns.  You may choose to claim their value on your next tax return as a donation to a non-profit organization if tickets are not used.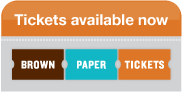 Kimberly Crest Soirée 2015
On October 4th, 2015 we held the 3rd Annual Soirée at the ESRI Cafe due to rain and were incredibly grateful for the support of both the community and ESRI.  Thank-you to Todd Montemayor Photography for providing photography for each of these events.
Kimberly Crest Soirée 2014
Our 2nd Annual Soirée was held in the Kimberly Crest Gardens on October 18, 2014.