Holiday Open House & Tour 2017
Be one of the first to experience Kimberly Crest at Christmas.  Join us for a special tour of the home decorated by talented decorators.  Then visit the gift shop museum for a special Christmas exhibit with information on the historic decorations and traditions of the Kimberly and Shirk families. Enjoy champagne or wine and appetizers on the veranda and begin the season with family and friends at Kimberly Crest House & Gardens. The  Holiday Open House will be November 26th, 2017.  Tickets are $20 in advance or $25 at the door cash only.
*All ticket sales are final.  No refunds or returns.  You may choose to claim the value on your next tax return as a donation to a non-profit organization if tickets are not used.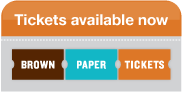 2017 Decorators
Peggy Adams Heaton and Jenni Thurmond
Eteaquette Events
Rocky Pollitz
Floral Guild
Historic Glass Museum
Kimberly Crest Docent Auxiliary
For more information about our Preferred Vendor Matthew Reiter Photography visit: MatthewReiter.Com